"G Suite's cloud collaboration tools have helped staff improve on 50% of the workflow!"
Summary
As part of the machine manufacture and repair industry, Decl has to take into consideration that many people in the organization need to collaborate on files, thus it has gone from the traditional, self-setup e-mail server to G Suite. After transferring to G Suite, Decl has not only used Google's cloud collaboration tools to replace the traditional office software, which cut down on the time for collating and organizing files, but the employees are also actively using Google group cloud drives, as well as tools like Keep and Tasks to further improve on their workflow and raise efficiency in communication. In addition, Decl also is able to take advantage of Google's collaboration platform to set up its own official website, reducing the time and cost for contracting such a project out. This is a good case study for any other enterprises that would like to use G Suite to improve their workflow to refer to.
Client Information
| | |
| --- | --- |
| Company Name | Dean Jang Enterprises Co., Ltd |
| Company Profile | Decl has been involved in lock-making for over three decades, and has always move forward towards their goals with high degree of cooperation, and through its expert R&D unit, is matching up with the customized demands of the clients and constantly developing new products in order to develop a greater competitive edge on the market. |
| Industry | Manufacturing |
| Company Size | Less than 50 |
| Year of Establishment | 2018 |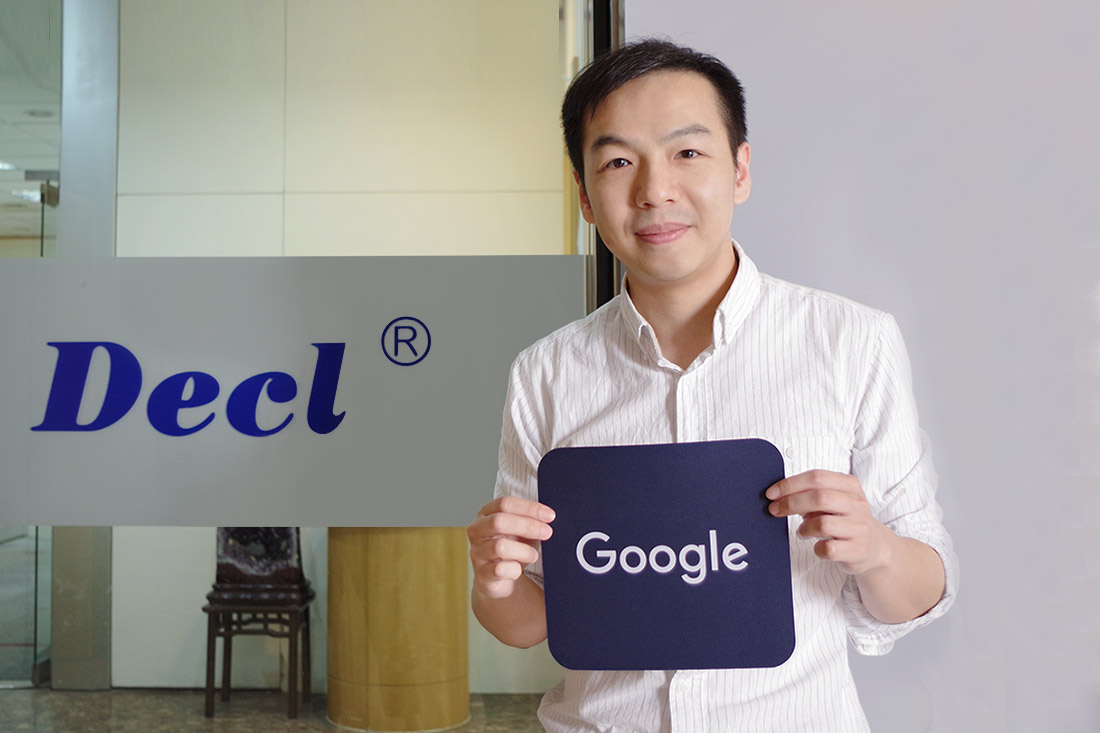 Results
| Before | After |
| --- | --- |
| Overseas trips and exhibition requires use of laptops. | Using a smart phone or tablet away from the office still allows easy access to work. |
| Sharing of information with colleagues when away from the office requires message to be sent individually. | Using Keep to sync the newest information with colleagues in real time. |
| Creation of company website need to be contracted out, which is time consuming and not cost effective. | Google's collaboration platform can be self-updated and maintained. |
Benefits
Easy to do work without using a laptop when you are on a overseas business trip or at an exhibition!
In the past, Decl used the traditional, self-set up server as the company e-mail system, and has to spend hundreds of thousands of New Taiwanese Dollars on serve setup and maintenance, as well as having to hire people specifically for system management and maintenance, which all take time and effort. Mr. Chiang, who is in charge of the company's global market, says that the company decided to switch to G Suite not only due to consideration of costs. The main reason is that traditional office software cannot meet the demand of having multiple people collaborating on the same file, which can lead to different versions of the file everywhere, and difficulty in collating the information. On the other hand, G Suite has many cloud collaboration tools, such as Google Docs, Sheets, and Slides, where multiple people can access files online simultaneously. This bypasses the need for collation, and saves on the communication time as files bounces back and forth between people.
Through user education training, employee can easily learn how to use cloud collaboration tools.
Prior to the official introduction of G Suite to Decl, Mr. Chiang was able to attend TS Cloud's free Introduction to G Suite seminar, where he was able to consult with TS cloud's specialists and evaluate Decl's needs and situation. With the consideration that the company has no MIS personnel, and that most of its employees are not familiar with G Suite, he decided to hand the task of introducing the system into Decl to TS Cloud. A professional team assist in the DNS and back end set up, and specialists visited Decl to provide user education training to Decl employees, so that they can quickly become familiar with the interface and operation of Gmail and Google collaboration tools, and quickly transfer from traditional office software to cloud collaboration tools.
The cloud collaboration tools Keep and Tasks has improved nearly 50% of the workflow.
Due to Mr. Chiang hoping to improve the company's workflow through G Suite, After its introduction, Mr. Chiang was the first to demonstrate to his colleagues the benefit of using Google cloud collaboration tools, Keep and Tasks. Mr. Chiang indicates that since his colleagues has adopted the use of G Suite for work, close to half of the workflow at the company has significantly improved. For example, employees can use the awaiting tasks list in Tasks every day to manage their personal work progress and items; Sales personnel uses Keep to record the business card, direct marketing and advertising information they obtain when visiting clients, and can sync important information to colleagues in the office for them to access, which saves on the time previously spent on sending messages.
Using the free Google collaboration platform to create the official website in two days!
In the past, the creation of Decl's official website was contracted out. However, the interface operation of Google collaboration is very intuitive where the webpage only need to be slightly adjusted, the desired material and information added, and the company's exclusive website can be set up. Thus, even though Mr. Chiang has no IT background, he was able to easily set up the brand new official Decl website in two days. With regards to the management and maintenance of website, ever since using Google's collaboration platform, whenever event information or product and services information need to be updated on the website, Decl staff is able to directly upload the necessary file in the first instance and can carry out updates and maintenance themselves, thus saving on operation time when contracting out website maintenance and update.
TS Cloud's comment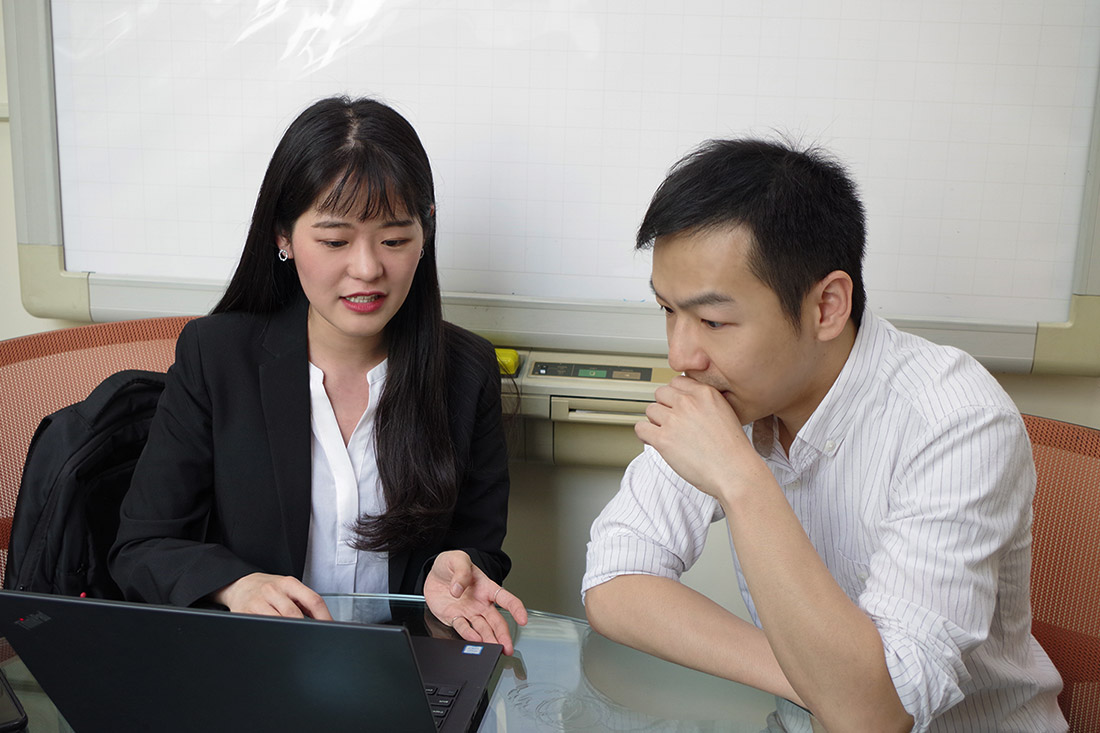 Get started on your free trial!
If you're interested in using Google Workspace