"G Suite not only has corporate mailbox, but also Google Groups to track project progress and customer complaint records"
Summary
Tentel Comtech Co. Ltd is a leader in the industry, and the company not only has to ensure the quality of the made-in-Taiwan products, but also need excellent communication tools to serve its clients. Thus, the company requires safe and stable corporate e-mail boxes, and Google Groups that can integrate e-mail records and track project progress. Through G Suite's Google Groups, whether it is meeting minutes, work allocation and case follow-ups, all the information can be found and collated on there. Google Groups can also acts as the database for FAQs from clients, which reduce needless repetitive actions and further integrate the procedure with instant response for internal operations. The flexible use of G Suite's Google Group in this example can serve as a reference for other enterprises that has similar needs.
Client Information
| | |
| --- | --- |
| Company Name | Tentel Comtech Co. Ltd |
| Company Profile | Tentel Comtech Co. Ltd was founded in 1980, dedicated towards the production and R&D of branch exchanger (PBX) for business telephone systems. We have over 45% of the market in terms of stand-alone telephone for business use, With the advancement of technology, we have also turned to the research and development of automatic voice recognition switchboard, internet phone, telephone for customer service use, and other telecommunication products that meets the trends, and is recognized as the leading manufacturer of business telephone systems by our clients. |
| Industry | Information Technology |
| Company Size | 50 to 100 |
| Year of Establishment | 2016 |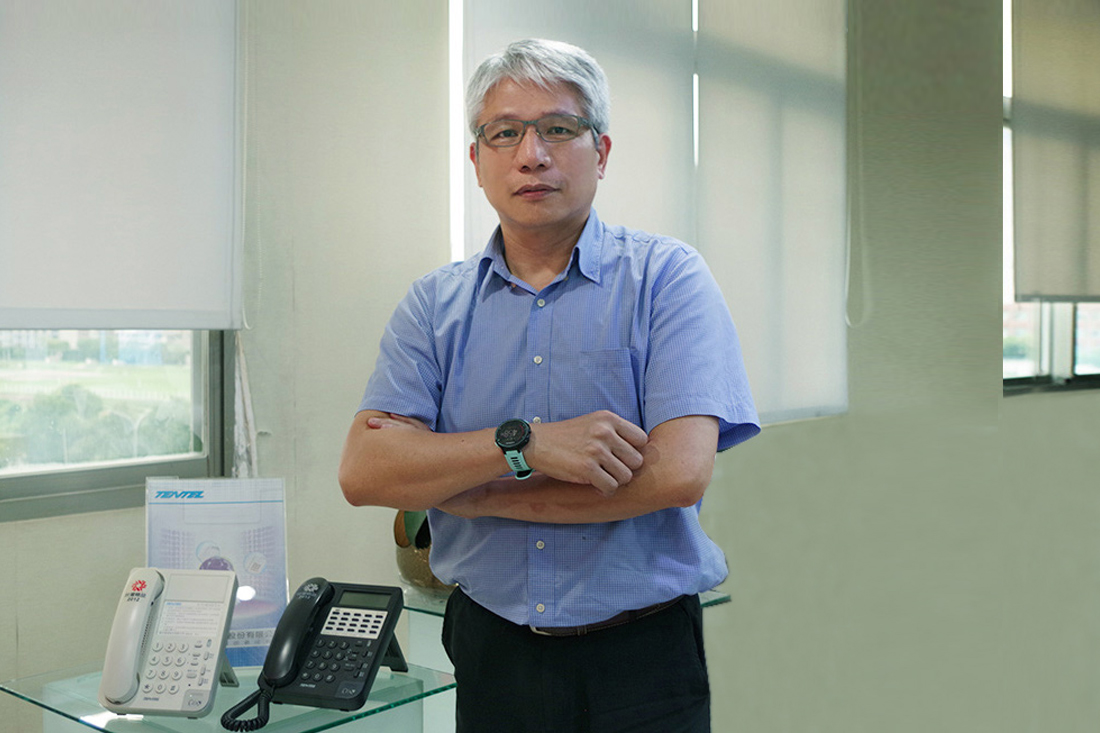 Results
| Before | After |
| --- | --- |
| Each employee receives more than 10 spam mails on a daily basis. | Almost no spam mail received with Gmail corporate email. |
| When the volume of e-mails and information is significant, the speed of searches slows down. | Regardless of the volume of information, searches still finishes quickly in Gmail or Groups. |
| Unable to write programs for expanding system functions on desktop word processing software. | The Open Google cloud tools allow new programs to be written, and other extensions can be used. |
Benefits
Almost no spam mails in the Google enterprise mailbox, and no version updates required.
Before Tentel used Gmail corporate email, the company used desktop email software like many other corporations, but such software has limited spam filtering capability, and on average each employee receives at least tens of spam mails on a daily basis. This not only caused time to be wasted on deleting and organizing emails, but there were also concerns the mail server being attacked. Thus, when the old mail server was being eliminated, the company made a decision to switch to Gmail corporate mail. After the switch, there were no more worries of spam mails or servers being attacked, and there was no need to update the software version every few years like a desktop software. Any cloud service provided by Google will be the latest version whenever they are opened on a browser, which save on cost of updating equipment and software.
Meeting minutes, job allocation, client questions, collating opinions, can all be completed in Google Groups.
For Tentel, Google Groups is now an essential platform for internal communications and project organization. Tentel has used its own product for paperless reception of fax, and the content of the fax is automatically sent to Google Groups, allocated to the relevant employee or group, which also prevents the project being duplicated or being given to someone who is not aware of how the project was going. At internal meetings, Google Groups can be used to take meeting minutes. Thus from project proposal, meeting minutes, job allocation to following up on progress, all this can be done in Groups. Tentel is also an ISO9001-certified vendor, which means product design changes, review of contracts, and processing customer complaints all require rigorous operating protocols, and Google Groups can be used to collate the information with the opinions, as well as to facilitate rapid searches for the required information.
As a manufacturer and developer of business telephones, Tentel also provide client consultation and technical support services. By using Google Groups, is possible to tag past frequently asked questions and answers from clients using the product model number or type of issues, thus creating a FAQ database that is collated and organized by products or types of problems. This can assist employees with quickly dealing with previously-seen or repetitive issues, and can provide clients with the most complete information. Customer complaint cases that need to be further followed up by employees can also be quick found via tags for already allocated cases, or complete cases, and view to see whether the issue has been received the appropriate attention.
The open-endedness of Google cloud services allows Google Apps Script to be used to create new programs, which can quickly transform enquiries into quotes.
Compared to software or services offered by other vendors, Google's products is more open-ended, and it is possible to write one's own Google Apps Script program to integrate the G Suite cloud tools so as to reduce the repetitive, trivial matters. For example, the link for requesting quote is placed on the company website, and where visitors click on it and complete the request, the form's link with Google Docs and Sheets means the information can be used to create a quote without needing to type out or fill in again the information provided by the visitor, thus eliminating a lot of the unnecessary, repetitive actions. Aside from creating one's own program, The Google App Store also provides lots of extensions and add-ons, which all can be used to expand G Suite functions depending on one's needs.
TS Cloud's comment
Get started on your free trial!
If you're interested in using Google Workspace